Graduate surveys are an important element of the quality management at the University of Stuttgart. They play a significant role for the evaluation of study courses and teaching. On the one hand, they provide information about personal study experiences. On the other hand, they offer clues concerning the ability to work, which means they inform about how well the University of Stuttgart prepares its students for their careers and how well the chances of the alumni are on the job market.
If you belong to the target group, we would very much appreciate if you took part in the survey. The more alumni participate, the more representative and, therefore, the more reliable the results will be.
The Department for Quality Development [de] coordinates the central graduate survey at the University of Stuttgart.
Contact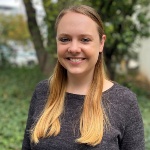 Katharina Averhage
Provisional Director Office of Alumni Relations