As part of the "Performance Center Mass Personalization", the Institute for Control Engineering of Machine Tools and Manufacturing Units (ISW) conducts research in the field of personalized products. Personomic is a spin-off of the ISW in the personalized computer products sector. Since March 1, the start-up has received funding from the Federal Ministry fo Economic Affairs and Energy as part of the EXIST start-up grant and supported by Prof. Dr.-Ing. Oliver Riedel and the ISW.
One of Personomic's founders, Paul Eichinger completed his master's thesis on "The development of a process chain for automating product production of personalized computer mouse devices" at the ISW in 2019. Following the completion of his master's degree, he founded the start-up Personomic, together with Andreas Schulz and Christian Renninger. The founders are now aiming to use the technology developed as part of the master's thesis to bring customized bike grips to market instead of personalized computer mouse devices, in order to drastically reduce the "time to market" phase.
The grips are customized using 3D printing, which means that they fit perfectly and have improved cushioning, which reduces pressure in the hand. The grips can be customized to fit individual hand arches, which helps to support the hand, similar to how orthopedic shoe insoles are made.
To make personalized products widely available, Personomic is developing a software to enable customers to scan their own hand geometry using a smart phone. Following the purchase of the product, the geometry data is automated to create a personalized product form that is then produced using additive manufacturing.
IInterested parties who want to be among the first to own customized bike grips can leave their email address at personomic.de.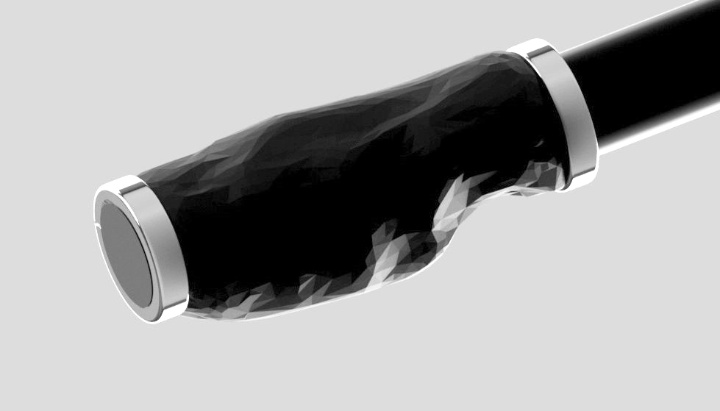 | | |
| --- | --- |
| Contact | https://personomic.de |